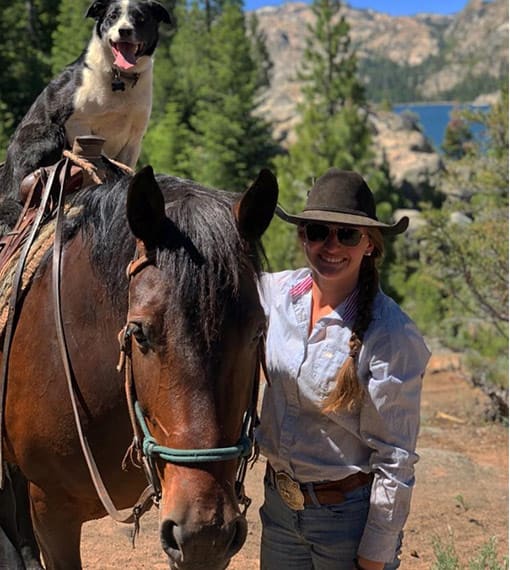 Dr. Grace Bloom, DVM
Dr. Grace Bloom was raised in Sonora and has always had a huge love of animals since she was a little girl that was inspired by her family's horse and cattle ranch. Growing up she was very involved in the local 4-H program raising sheep for the Mother Lode Fair, showing horses and cattle, and even sewing! She also spent 3 years on the 4-H leadership team where she represented Tuolumne County throughout California. She graduated from CSU, Fresno in 2017 with a B.S. in Animal Science, Pre Vet.
Dr. Bloom has been around Mono Way Vet Hospital since she was about 16 years old where she began her veterinary journey shadowing Dr. Wittman. She then became a veterinary assistant here for a few years while completely her undergraduate degree and has now joined the Mono Way family as an associate doctor! After completing her Doctorate of Veterinary Medicine in 2022 at UC Davis, she decided to come back to her hometown where she can give back to the community who has supported her all of her life.
Her true passion in veterinary medicine is large animal, especially equine internal medicine and reproduction, but she really enjoys the diversity and challenge of being a mixed animal veterinarian seeing patients of all kinds from kittens to cattle.
When not in the hospital, Dr. Bloom escapes to her family's resort and pack station, Kennedy Meadows, where she spends as much time as she can riding her horse and packing mules into the mountains with her family and her two dogs!